We're proud to share this video, which captures just a few highlights of what the Royal American team accomplished after (and even during!) Hurricane Michael. Because of all of you, we're an even stronger company today than we were before the storm.
Community Service
Royal American has been serving the Communities in which we live and work for over 40 years. Community stewardship is a pillar of Royal American and was in part the inspiration on which the Company was founded. The commitment to serve others and contribute to the communities of which we are a part is a core company value and a belief that has been instrumental in shaping Royal American's culture. The Company believes that improving the quality of life for others in our communities goes hand in hand with being a successful, growing, and thriving company. Being present in local neighborhoods and creating positive changes that make a difference in the lives of people we serve, resonates in the heart of every Royal American employee. The Royal American Family takes great pride in working together to bring community resources to those in need, improving the quality of life for others.
Royal American sponsors various charities throughout the year. The Company and its employees both contribute in a variety of ways with enthusiasm, hard work, and "Royal American Heart" to make each project a success. Previous sponsorships include national charities such as: National Cancer Society, Red Cross, Humane Society, and March of Dimes, and local charities such as: Boys and Girls Club of Bay County, local nursing homes, and Spay Bay, a stray animal sterilization program.
The Company and its employees actively participate in fundraisers, collect items for others in need, as well as performing services, in which the Company donates the time of employees who volunteer away from work. Employees participate in activities such as food and clothing drives, cell phone donations for soldiers and battered women, blankets for the homeless, and coats for kids. Community Service activities include volunteering time at nursing homes, assisting the elderly with yard work and home repairs, handing out food to families in need, and a variety of other activities.
Featured Property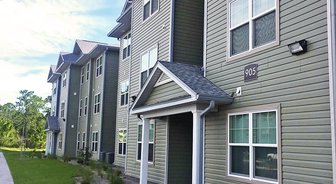 Download RAM Brochure