Welcome to Royal American Management
With over 40 years of experience in managing multifamily housing, Royal American Management, Inc. (RAM) is able to effectively balance the needs of clients, residents, and staff members while optimizing the performance of both established and newly constructed assets. RAM, an award winning Accredited Management Organization (AMO), is headquartered in Panama City, Florida with regional offices strategically located throughout the Southeast to include Miami, Orlando, and Tallahassee Florida, the Carolinas, Atlanta Georgia, and Arkansas. RAM is widely recognized not only for its large, diverse portfolio of neatly manicured and high performing communities; it is also recognized for its warm, friendly, knowledgeable, and highly responsive staff. RAM's professional team is truly passionate about marketing, maintenance, and management of market-rate, luxury, senior, and all types of affordable residential communities. RAM's extensive experience with all types of affordable programs such as HUD, RD, HOME, CBDG, Hope VI, Tax- Exempt Bonds, and LIHTC is invaluable. RAM takes pride in its strong working relationships with third-party clients, monitoring agents, and government agencies.
RAM's mission is to enrich the lives of our residents by providing them with superior, multifamily housing and services while implementing new and innovative management techniques uniquely designed to add value to each property we manage.
Featured Property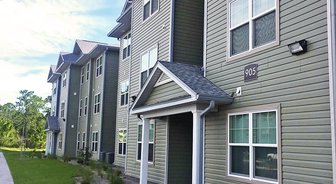 News/Announcements
Download RAM Brochure